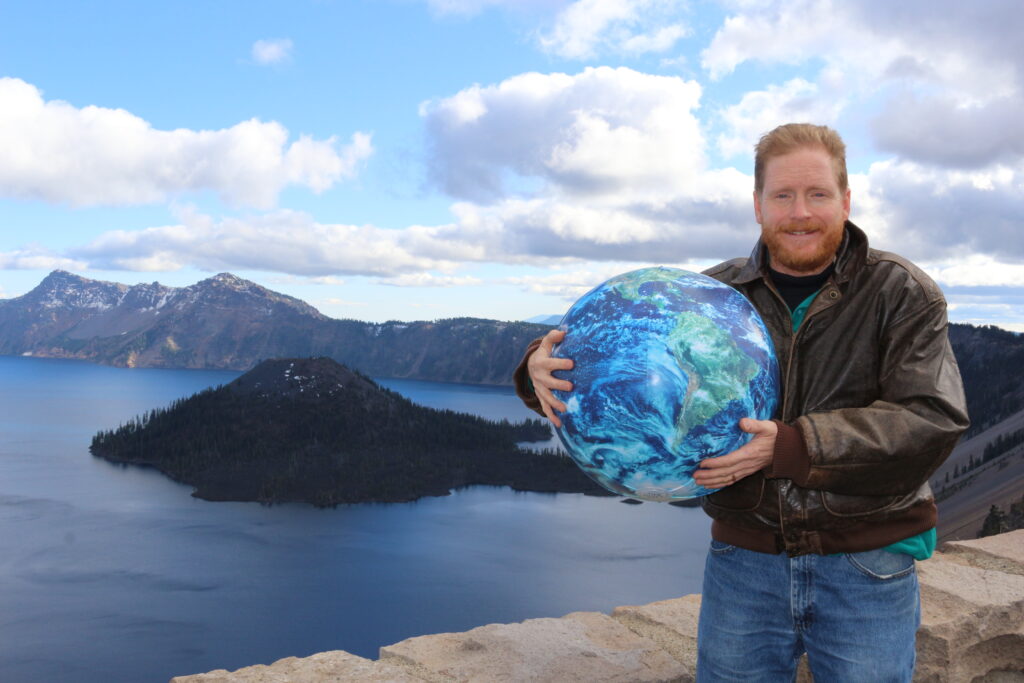 Is anyone willing to buy and learn about my journey organizing for climate action?
Country singer Willie Nelson wrote a song years ago, "Who'll Buy My Memories?" It's a track on his 1984 Music From Songwriter, an album he co-created with his friend, songwriter and musician Kris Kristofferson. The song became the title track from Willie's 1991 album, The IRS Tapes: Who'll Buy My Memories? Willie released that album as an agreement with the Internal Revenue Service (IRS) for the album's sales to pay off his large tax liability he owed the IRS.
It is a beautiful song and one of my many favorites by Willie Nelson. These days, the lyrics reminds me about how I feel about my life currently as a climate organizer:
"A past that's sprinkled with the blues
A few old dreams that I can't use
Who'll buy my memories
Of things that used to be?
There were the smiles before the tears
And with the smiles some better years
Who'll buy my memories
Of things that used to be?"
With my life, I feel like I have had many peak experiences, as well as low times, as a climate organizer. I hope to share it all in a book. It is a thrilling ride so far, with hopefully more adventures to come. I hope people would be as interested in reading it as I enjoyed living it.
On a deeper level, I want to be in command of telling my life story. A year ago, I listened to a NPR Fresh Air podcast interview guest host Dave Davies conducted with Washington Post reporters Robert Samuels and Toluse Olorunnipa. They wrote a book His Name Is George Floyd: One Man's Life, and the Struggle for Racial Justice.
It struck me during that interview how one of the tragedies about George Floyd is that he never got to share his life story. His death at the hands of Minneapolis Police was such a shocking and totally preventable loss of life due to systemic racism. Like so many people, the video of his death shocked me beyond words. George Floyd never had a chance to tell us his story. The authors pieced together his life story with "hundreds of interviews and countless public and private records to reconstruct the course of Floyd's often-troubled life."
It's too bad we don't have a firsthand autobiographical account how George Floyd interacted with the world around him. We might have liked him if we had met him. The Fresh Air synopsis of the interview says that he was "A gentle man who sometimes worried that his size intimidated people, George Floyd grew up in poverty, and had big aspirations." Unfortunately, "the authors argue his opportunities were limited time and again by the effects of systemic racism."
A lesson from George Floyd's life is that tomorrow is not guaranteed. Death can cruel to the least deserving of it. If I am struck down tomorrow, God forbid, I intend to leave behind lots of writings. My hope is that writers and researchers putting together my life's story would have plenty of firsthand material to best portray who I am. In no way do I want to compare myself with George Floyd and his heartbreaking death that awakened a social movement across the U.S. in 2020. I want to honor him with my life energy to somehow making the world a less cruel place. In my life, climate change really scares me. I hope that my writings and life experiences can inspire someone to take climate action so we can have a livable planet.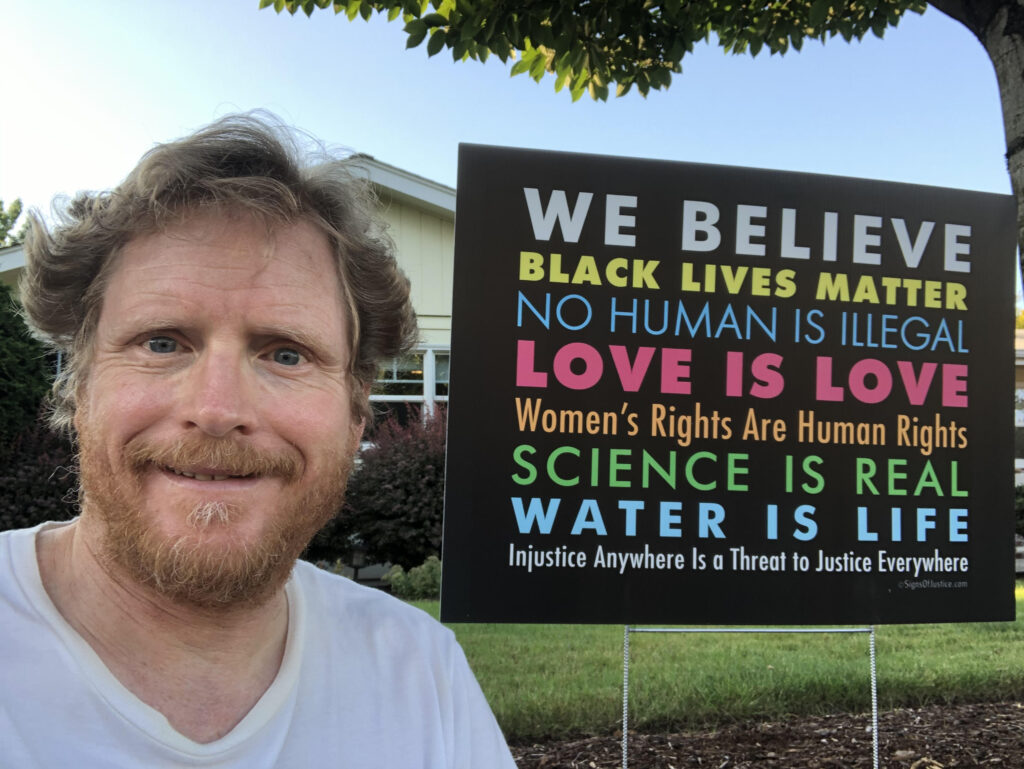 Hopefully, someone will want to "Buy my Memories." I had so many fantastic life experiences so far, which I try to summarize in this blog.
Is anyone willing to "Buy My Memories"?
I grew up exploring nature and forests by my childhood home in Oakville, Missouri. I worked and lived 25 years as a summer seasonal park ranger in Crater Lake National Park, Oregon. In addition, I worked and lived in Everglades National Park, Florida off and on for about 16 years. I saw climate change while working in those national parks. I became so worried about climate change that I stopped working at my winter seasonal job in Everglades National Park in 2008.
I was unsure what to do with that climate change life purpose. However, I took on the title of The Climate Change Comedian from a dare from a friend in Ashland, Oregon in the fall of 2009. A family friend helped me create the www.climatechangecomedian.com website in the spring of 2010. Around that same time, I developed my own PowerPoint, Let's Have Fun Getting Serious about Climate Change. I showed that Powerpoint to a couple of friends that spring and to my fellow park rangers during the summer of 2010.
While spending the winters in my hometown of St. Louis, I joined South County Toastmasters in February 2011 to improve my public speaking skills and to enhance my abilities as a climate change communicator. Over the next five years, I gave 20 climate change speeches to this local Toastmasters Club. My fellow Toastmasters voted for me as "The Best Speaker" for 8 of these speeches. Some of these members were climate change deniers. They ended up giving me great tips how to reach folks like them who disagree strongly with the science and reality of climate change. A few of the deniers despise me to this day. On the other hand, I helped sway some of the members who were uncertain and doubtful about climate change to be more open to accepting vital facts about the climate crisis.
In March 2011, I had the fortuitous luck to work at the Climate Change exhibit at the St. Louis Science Center, one of the few climate change museum exhibits in the United States at that time. While working there, I met St. Louis businessman Larry Lazar. We decided to co-found the St. Louis Climate Reality Meet Up in December 2011 (now known as Climate Meetup-St. Louis). While co-organizing this group, I met Tanya Couture, while she attended the events. Tanya and I started dating. We got married on November 1, 2015. As I joke in my climate presentations, 'If you get involved in the climate movement, who knows, you might meet the person of your dreams.'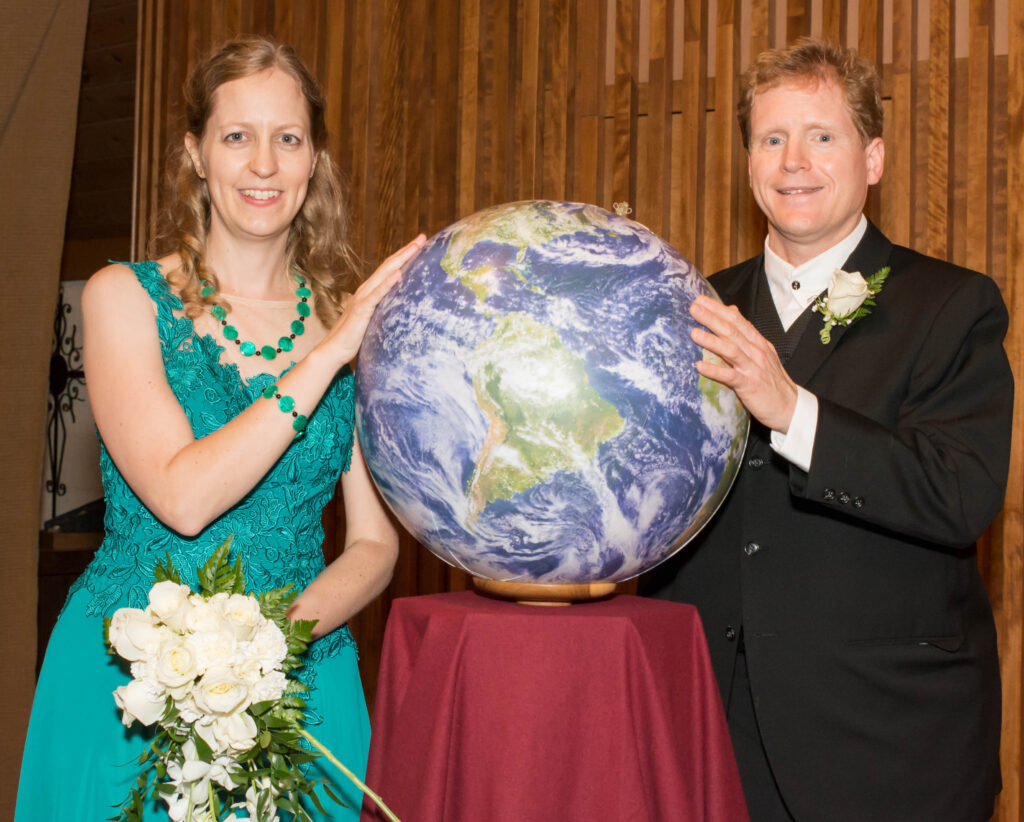 In August 2011, I gave my first climate change ranger evening program at Crater Lake National Park, called The Good, The Bad, and The Ugly. Over the past 13 years, I ended up giving over 200 climate change talks in 12 U.S. states, Washington D.C, and Ottawa, Canada.
One of those speeches was at the Shrine of the Ages Auditorium at Grand Canyon National Park to an audience of over 200 park visitors and park staff in May 2013. Due to my ranger connections of working in the national parks for 25 years, my friend Pete invited me to give this talk. This opportunity meant a lot since the Grand Canyon held a special place in my heart. Another ranger friend, Steve, arranged for me to solo hike to the bottom of the Grand Canyon five days before Christmas in 2009. One year later, Steve and his wife Melissa made all the arrangements for me to hike from the north rim to the south rim on a three-day solo backpacking trip.
Besides speaking and hiking to the bottom of the Grand Canyon, I had many other adventures and exciting moments as a climate change organizer. In 2012, I attended a Climate Reality Project Training led by former Vice President Al Gore to become a Climate Reality Leader. I loved attending that training and was honored to be a mentor for 8 addition trainings to guide others become effective Climate Reality leaders. At the May 2015 Cedar Rapids Training in front of the group of my fellow mentors, I personally asked Al Gore the elephant in the room question. I wanted to know how to respond to his climate denial critics who don't like him. Those critics use Al Gore as an excuse not to accept the science of climate change. Al Gore was very generous with his time and response to help me answer his critics.
After I became The Climate Change Comedian, I created four YouTube videos with Tanya, my mom Fran Ettling and my dad LeRoy Ettling. Comedy Central's Tosh.o noticed these videos. This TV show flew my mom and I to Los Angeles in April 2016 to appear on their episode airing on August 2, 2016. I never dreamed that when I gave myself that title that it would be on a TV show seen by millions of people. My 2016 guest appearance met the satisfaction of Tosh.o because they invited me back for a second time for their November 10, 2020 episode.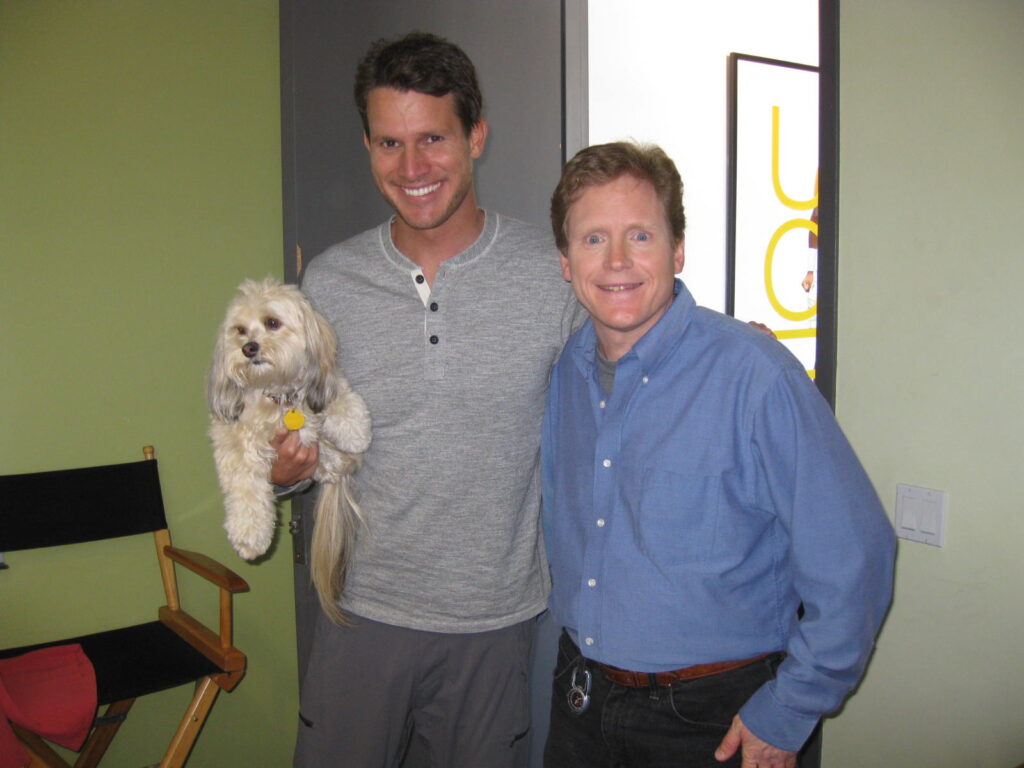 In April 2012, Carol Braford, the St. Louis Chapter Leader for Citizens' Climate Lobby (CCL) recruited me to volunteer for CCL. I immediately became deeply committed to CCL. While working as a park ranger at Crater Lake National Park during the summer of 2012, I reached out to various climate and environmental advocates in the Ashland, Oregon area. As a result of these interactions, I co-founded the Southern Oregon CCL chapter in 2013 that still regularly meets in Ashland. In 2013, CCL inspired me to write 10 published editorial opinions, two in the St. Louis Post-Dispatch and eight in newspapers throughout Oregon.
CCL inspired me to attend 8 of their Washington D.C. conferences from 2015-19 to lobby Congressional offices on Capitol Hill. I loved attending lobby meetings with fellow CCL volunteers to urge Congressional offices to support federal climate legislation. A highlight and odd moment was my conversation with U.S. Senator Claire McCaskill of Missouri. I spoke to her just a week after the November 2016 Presidential election, which elected Donald Trump as President. During our chat, she made sure I knew she was gleeful the Keystone XL oil sands pipeline would pass with Donald Trump as President and with her support. To pour salt on the wound, she bitterly added, 'Good luck getting anything done on climate change for the next four years!'
Sen. McCaskill's intellect impressed me when she engaged with everyone during the meet and greet in her office. Sadly, I felt like she was not much of a climate ally or champion when I left her office. On the other hand, I participated in a very successful CCL lobby meeting with the Congressional staff of Rep. Frederica Wilson of Florida District 24 in June 2019. I was part of a team of CCL volunteers that successfully urged her to co-sponsor the climate bill we advocated then, The Energy Innovation and Carbon Dividend Act. In my numerous lobby meetings with Congressional staff, that was the only time I persuaded a member of Congress to co-sponsor a bill. It might have been my one and only time so far, but it still tasted like a very sweet victory.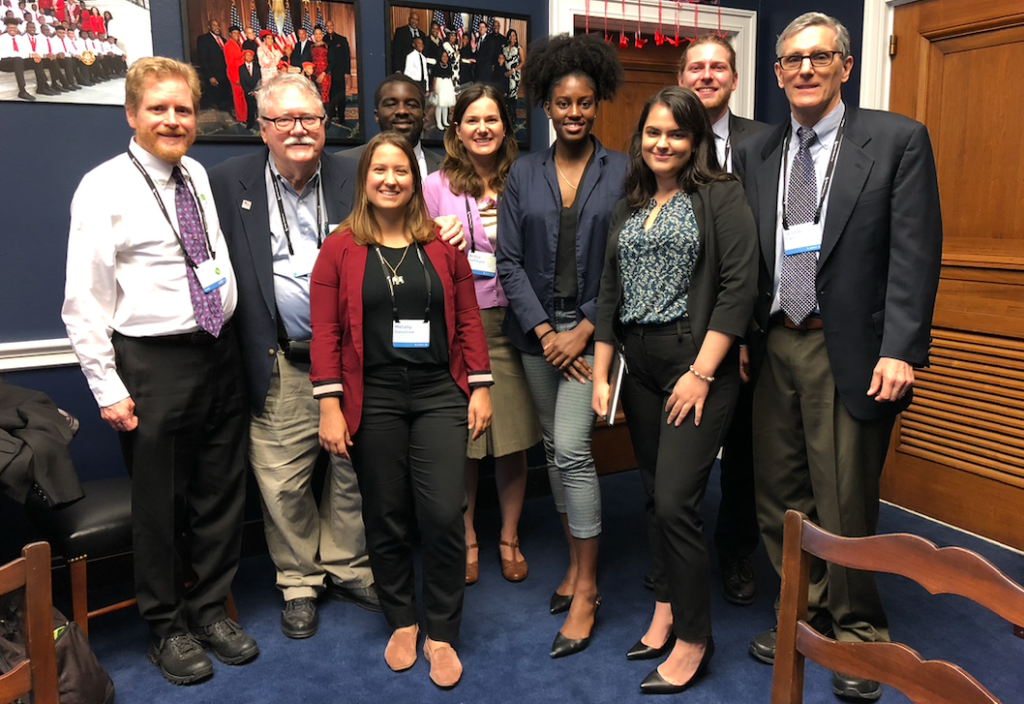 My CCL involvement led me to three climate change speaking road tours. My first road tour in Missouri in March 2017, I spoke to large audiences of 100 people in Jefferson City and over 60 people at Truman State University in Kirksville, Missouri. In October 2017, I led a speaking tour across eastern and southern Oregon. I ended up driving over 1,600 miles to speak over 11 talks in 9 different Oregon cities.
In October 2018, I gave my third climate change speaking tour. I traveled across Missouri from one end of the state to the other. My first stop was speaking at my alma mater, William Jewell College, where I graduated in 1992. I spoke to an audience of over 200 people including students, faculty, and friends. The next stop was a climate talk at the University of Missouri in Columbia MO. I then returned to my hometown of St. Louis, Missouri. I spoke to around 1,000 students and teachers at my alma mater Oakville High School, where I graduated in 1987. I then gave a talk at St. Louis University. My final stop was teaching a three-hour continuing adult education class, Climate change 101, at the St. Louis Community College Meramac campus.
During the 2017 Missouri tour, It felt like a badge of honor when a local newspaper cartoonist with the Jefferson City News Tribune created political cartoon about me. This cartoonist was a climate denier who seemed clueless about science. In the cartoon, I was wearing a ranger uniform explaining how 'Missouri was covered by a shallow sea about 500 million years ago.' A boy responds, '"Man" wasn't around 500 million years ago, so who got blamed for the change in climate?"
The cartoon made no sense to me as this cartoonist was clearly aiming to lampoon me. I never had the chance to ask him directly to explain it because it was a real head scratcher. Anyway, I thought it was funny and I was honored I had been depicted in a cartoon for the first time. It reminded me of the Victor Hugo quote that is often misattributed to Winston Churchill: "You have enemies? Why, it is the story of every man who has done a great deed or created a new idea."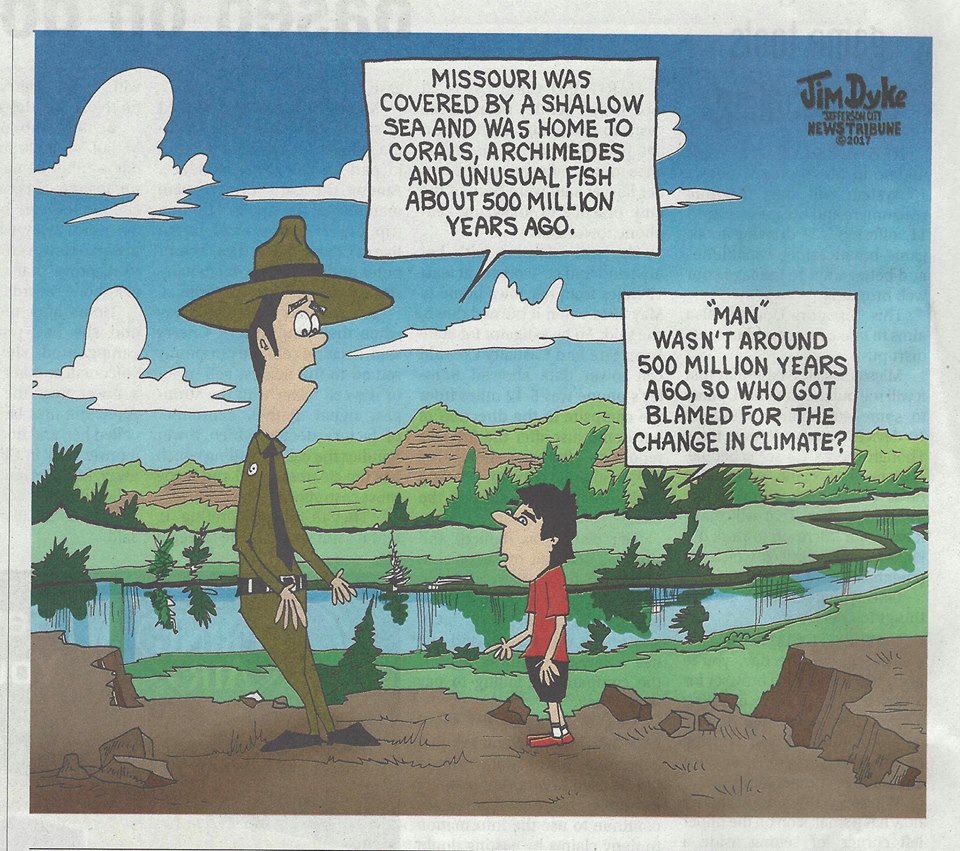 After I returned from the October 2018 Missouri tour, I spent the rest of 2018 to March 2020 volunteering for Renew Oregon. Their campaign was to urge Oregon Legislators to pass a cap and invest bill, known as the Clean Energy Jobs Bill or HB 2020 during the 2019 Oregon legislative session. This was a very empowering endeavor to attend legislative hearings at the Oregon state Capitol in Salem, lobby legislators, testify at hearings, participate in weekly phone meetings, assist in organizing rallies, and organize large events. As I attended numerous legislative hearings on the Joint Committee for Carbon Reduction, I enjoyed having a great front row seat to watch the HB 2020 take shape in committee, successfully pass out of committees, and even pass on the House floor on June 18, 2019.
The victories felt huge to watch the bills progress towards passage. At the same time, it was a devastating and heartbreaking loss when the Republicans fled Oregon in the last week of June 2019 to prevent a Senate floor vote, which killed HB 2020. In late February 2020, Republicans in both the House and the Senate fled Oregon fled Oregon to kill that cap and invest bill. After the first defeat in the summer of 2019, I felt so low I did not want to get off the couch for weeks.
I pulled myself out of that depression by climate organizing a large event attended by over 80 people on September 16, 2019 and another large event on January 21, 2020 attended by over 100 people. The theme of those events was urging Oregon legislators to pass cap and invest bills. Obviously, Renew Oregon's campaign and all of my organizing efforts failed when Oregon GOP legislators fled Oregon in February 2020 to kill the cap and invest bills. All of us wish we had the wisdom we have now to possibly prevent a conservative legislative walkout. At the same time, it was an honor and thrill to be part of Renew Oregon's efforts.

Sadly, the second failure of a cap and invest bill by the Oregon Legislature happened just days before the gloom of the COVID pandemic happened. Renew Oregon and all of us organizing for climate action received good news on March 10, 2020. Oregon Governor Kate Brown signed strong climate executive orders directing state agencies to reduce their carbon emissions and to consider carbon reduction in all their decision making. She did that in response to the Oregon Legislature's failure to pass the cap and invest bills in the 2019 and 2020 legislative sessions. That did provide a momentary solace.
The arrival of the COVID pandemic brought a very dark cloud over everything. Personally, it brought all my climate organizing to a halt. Before the pandemic, I was always on the go with attending meetings, giving speeches, lobbying legislators, and organizing climate events. All of that ended in mid-March 2020. As a result, I slipped into an overwhelming depression. It took me many months to reclaim my life and to return a sense of normalcy years later.
On top of the defeat of the cap and invest bills, I encountered months of bitter internal fighting within the Leadership Committee of the Portland Chapter of the Climate Reality Project. This happened in the latter half of 2019 when I served as the interim Chair. The social isolation of the COVID pandemic on top of the burnout I felt from leading the chapter, it was too much for me to handle emotionally in the spring of 2020. I had writer's block for a couple of years. I had no energy to write about anything. My sense of life purpose, especially as a climate organizer, disappeared during the first several months of the COVID pandemic in 2020.
Reflecting on my involvement in the climate movement looks like moments of triumph and very bitter low points. Since 2012, I loved volunteering for Citizens' Climate Lobby (CCL) and the Climate Reality Project. Even more, I tried to be a bridge between both organizations. I had moments of splendor, such as Climate Reality inviting me to be a breakout speaker for three of their national trainings. CCL invited me to be a breakout speaker for several of their lobby day conferences. At the same time, it felt like these groups and individuals within the climate movement wanted to keep me at arm's length.
I asked influential people within CCL to mentor me to be an even more effective climate organizer. However, they turned me down and were not interested. Climate Reality and CCL seemed to have labeled me as 'just a volunteer.' They were not interested in mentoring me to develop a stable career as a climate organizer. No matter how many large events I organized, road speaking tours that I gave, lobby meetings where I led, and published newspaper opinion editorials that I wrote, none of my efforts were seen as worthy enough to help me on my journey.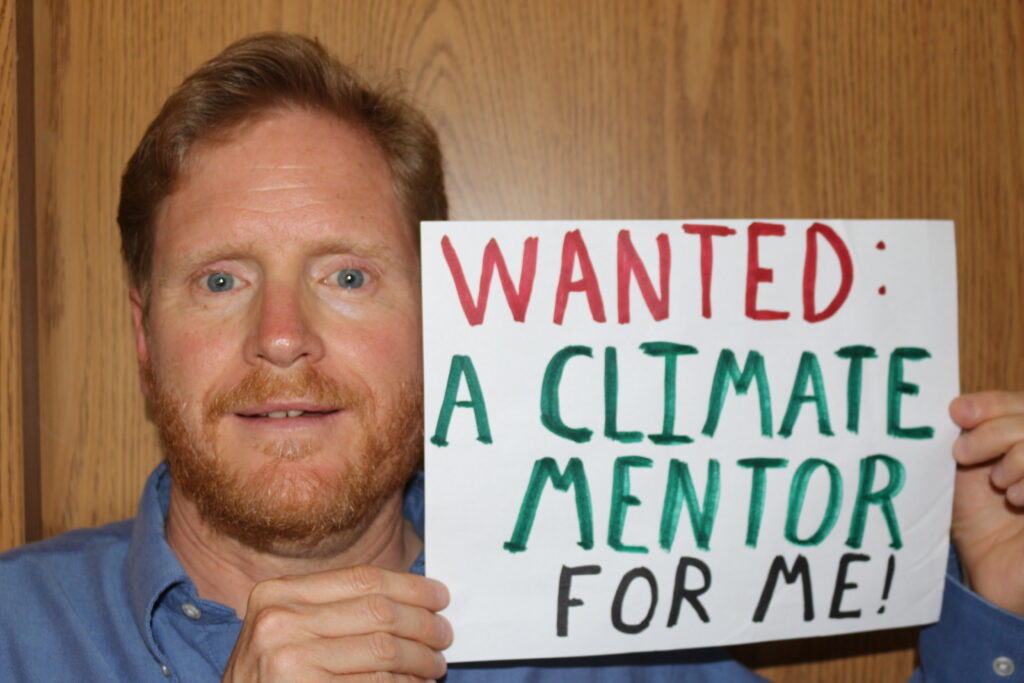 No matter what I contributed as a volunteer, it never seemed like it was enough. Even worse, the President of CCL discouraged me in November 2017 for my plan to lead a CCL promotional tour across Missouri. I did not let it stop me, but the discouragement stung. I gave so much of myself to the climate movement that I suffered a physical injury in November 2015. The emotional toll was brutal when the defense attorneys subpoenaed me for a court deposition in January 2016 when I was a plaintiff in a Sierra Club's Beyond Coal lawsuit suing a local major polluter. By the time the defense attorney finished grilling me over two and a half hours, my brain felt like I had been in a bar fight and got my ass kicked. I remember the deposition happened on a Friday and I spent the whole weekend in bed not feeling up to doing anything.
At the same time, I found ways to bounce back from the lowest times. During the summer of 2020 while the COVID pandemic was still raging, I met with numerous Oregon legislators by phone and Zoom. I led the efforts with Oregon CCL volunteers for over 30 Oregon legislators to endorse the CCL federal bill, The Energy Innovation and Carbon Dividend Act (EICDA). During one of these meetings, Oregon Rep. Tiffiny Mitchell asked if she could introduce a state resolution endorsing the EICDA. Representative Mitchell did not run for re-election. Thus, Senator Michael Dembrow proudly introduced the resolution on the Oregon Senate floor February 4, 2021, when it officially became known as Senate Joint Memorial 5 or SJM 5.
SJM 5 passed the Oregon Senate on April 7th by a vote of 23 to 5, with 6 Republican Senators, half of the Oregon GOP Senate caucus, joined all the Democratic Senators present to vote to support it. Unfortunately, SJM 5 fell short of receiving a floor vote in the Oregon House in June 2021. It was exciting was that 30 House members, including 7 Republicans, signed on to co-sponsor it. The Oregon House has 60 members. Half the chamber were SJM 5 co-sponsors.
The worst part of this defeat was Oregon CCL leadership becoming very angry when the OR House Democratic Leadership refused to give SJM 5 a floor vote. After I experienced two dreadful GOP walkouts that defeated the 2019 and 2020 cap and invest bills, I never believed SJM 5 would pass until I saw it with my own eyes. The Oregonian published an opinion editorial (op-ed) from Oregon CCL leadership and I disagreed with the tone. Former Rep. Tiffiny Mitchell advised us not to publish it since it seemed to attack OR House Democratic Leadership.
I pleaded with the Oregonian and Oregon CCL leadership to re-edit the op-ed to be more gracious, but they ignored my input. Oregon CCL leadership then organized a protest at the Capitol that I did not want to participate. It looked pointless. OR House Leadership conveyed to me in a clear message that SJM 5 would not receive a vote. The reactions of the CCL Leadership Team after SJM 5 died left me feeling very disenchanted with CCL and the climate movement.
In the fall, I started to write a blog which turned into over 82 pages of writing. It looked like a possible book with the title Why I Quit the Climate Movement. However that title and those writings felt too pessimistic. I set those writings aside in 2022 to work on political campaigns for state legislators. I focused on trying to elect local Democratic candidates who would protect our democracy. The violent insurrection at the U.S. Capitol in Washington D.C. on January 6, 2021 really scared me that we came close to losing our democracy. Former Vice President Al Gore said it best years ago, 'In order to fix the climate crisis, we first must fix the democracy crisis.'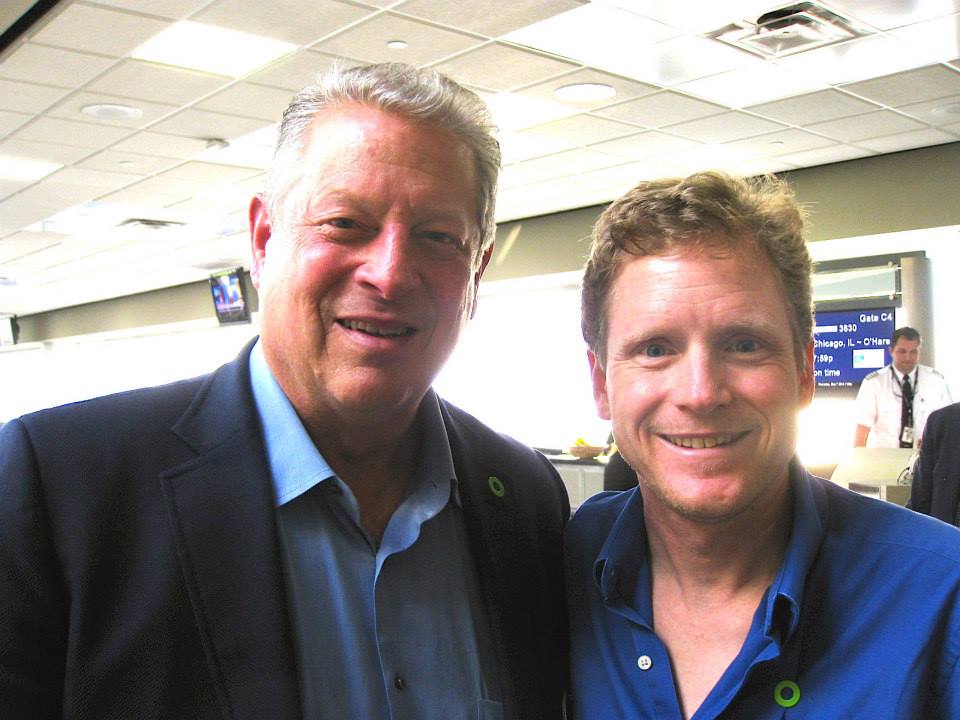 As a climate organizer, I devoted my energy in 2022 to elect local Democratic candidates who would be strong on enacting climate policies and protecting our democracy. However, Robin Riddlebarger, Park Superintendent of Hanging Rock State Park, North Carolina sent me an email in May 2022. She asked me if I would speak to a group of crusty park superintendents at their annual conference of North Carolina State Parks Superintendents in November 2022.
I jumped at this opportunity to travel to North Carolina to give a climate change talk to these state park superintendents. I had a great time speaking at this conference on November 14, 2022. It felt like I had my groove back giving an in-person climate change talk for the first time since before the COVID pandemic started in March 2020.
In the summer of 2022, my South County Toastmasters group, where I was a member from 2011-17, invited me to be a guest speaker. I will be giving a short climate change talk to them on April 19th when I travel to St. Louis to visit with family for over a week.
In the past several months, I decided to give the working title of my autobiography, From Park Ranger to Climate Activist: My Peaks and Valleys on this Journey. I hope someone would be interested in reading about the stories I included here. I am writing about this blog as a precursor to an introductory chapter of a memoir about me.
The question still must be asked:
Would anyone be interested in reading about my life's story in a book?
Like the Willie Nelson song, would anyone be interested in 'buying my memories'?
Would anyone be interested in a firsthand account of my life?
I hope someone is interested because I am determined to put together a memoir of my life so far especially as a climate organizer. I think my life is one hell of an amazing adventure so far. I hope my story with inspire others, possibly you, to take climate action. Even more, my wish is that it motivates you to be the hero of your story to act on climate so that someone will want to 'buy your memories.'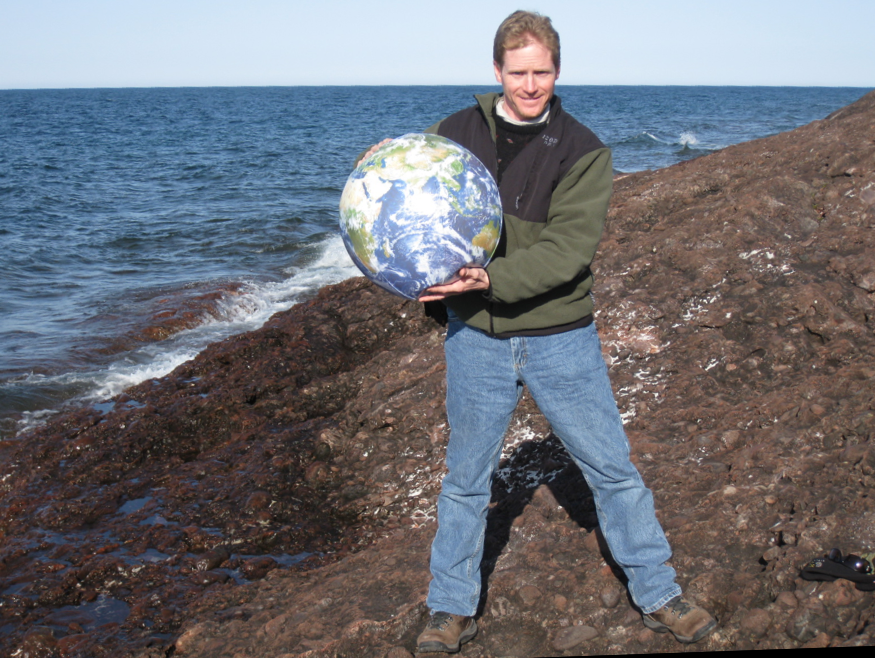 Brian Ettling March 2023 ©