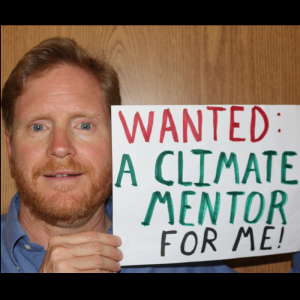 In the 1992 critically acclaimed film Malcom X by Spike Lee, a white college student on the campus of Columbia University approaches Malcolm X. She tells him that she supports his struggle and asks. "What can I do to help?"
"Nothing," Malcolm says coldly, and walks away. Director Spike Lee ends the scene showing the hurt on the young woman's face. Some days I feel the same as that college student following my passion to make a difference on climate change. It has been very tough for me to find mentors to guide me on this path.
So many people or visible hands helped and shaped my climate story 
As I blogged about previously, I knew back in 2007 while working in Everglades National Park in Florida that I wanted to dedicate the rest of my life making a difference climate change. I envisioned myself giving speeches, organizing, writing, doing research, etc. I put together my first climate change talk in 2010. Yes, many people have helped me along the way encouraging me with my passion and challenging me to take bolder actions.
One highlight: My friend Naomi Wolff and I were brainstorming on what I should do with my life in November 2009. The conversation got intense as she prodded me on what I really wanted to do. Finally, I blurted out: "Fine! If I could do anything, I would be The Climate Change Comedian!"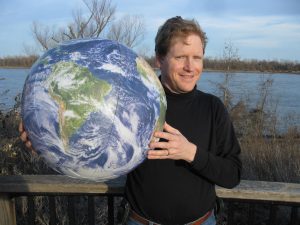 Naomi then let out a big hearty laugh and said: "You go home right now and grab that website domain." I did and it led to his website, which I first built with my friend John friend in 2010. The website led to this blog, which I started writing in February 2011. My wife Tanya rebuilt this website and blog in 2016 and she has helped me maintain it ever since then.
When I gave myself the The Climate Change Comedian title, I had to come up with a talk. On my own and without any help, I came up with first powerpoint Let's Have Fun Getting Serious about Resolving Climate Change. I started sharing this talk with family and friends in the spring of 2010. That winter, my sister Mary booked me to give climate talks at my niece and nephew's schools.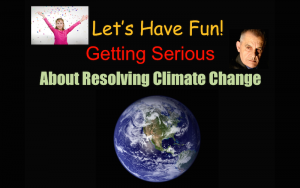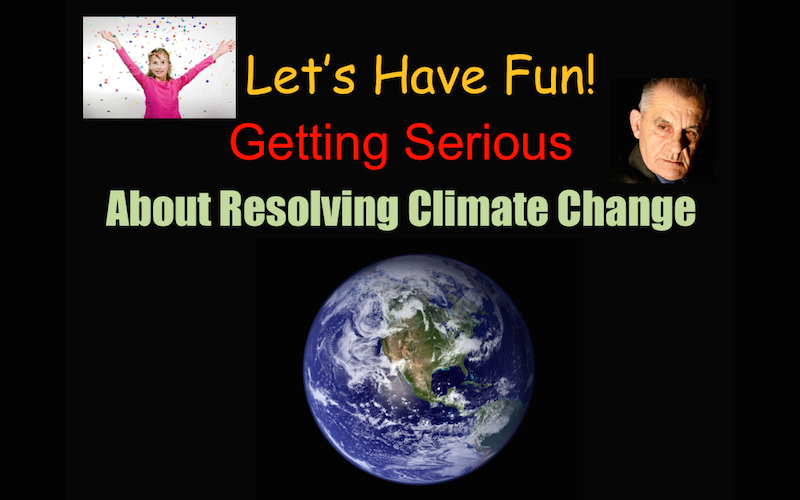 My mom suggested I join Toastmasters International, which ended up being very helpful for me. I joined South County Toastmasters in January 2011. By the time, my wife Tanya and I moved from St. Louis to Portland Oregon in February 2017, I gave 20 climate change speeches to that club. My fellow club members voted for me 8 times as best speaker for those speeches and I reached the level of Advanced Communicator Bronze in January 2017. I was blessed to make lots of friends in this club, some of whom are staunch conservatives deny human caused climate change, who mentored me on how to be a better public speaker.
In February 2011, I stumbled across a temporary climate change exhibit at the St. Louis Science Center, called Climate Change: The Threat to Life and a New Energy Future. I was totally determined to work in that exhibit as a volunteer or paid staff. Fortunately, they hired me in March and I worked at the exhibit until closed in May. I absolutely loved that experience of taking extensive notes on the text all of the displays and videos.
In addition, I attended the accompanying Science Center lectures about climate change. That lead me to meet St. Louis businessman Larry Lazar. We started getting together for coffee in September 2011. That lead to us forming the St. Louis Climate Reality meet up group in October 2011, which met regularly with speakers to discuss the science and solutions to climate change.
For a couple years, my supervisor at that time at Crater Lake National Park, Eric Anderson, encouraged me to put together a climate change ranger talk. The lead naturalist ranger at Crater Lake, David Grimes, supported my efforts as I researched and put together this talk. Finally, I debuted this talk on August 3, 2011. Grimes videoed this talk in September 2012. I uploaded on YouTube soon afterwards.
Even more, John Morris, Interpretive Program Manager for the National Park Service (NPS ) in the Alaska Regional office, advised me to apply to attend the September 2011 Earth to Sky V: Communicating Climate Change Training, co-sponsored by NASA, National Park Service, and Fish & Wildlife Service. Thanks to John's guidance, that conference was very enlightening for me to hear top NASA scientists describe the science of climate change. The scientists generously provide graphics, power points, images and tips to communicate about it more effectively.
In August 2011, a friend introduced me to Tom Smerling, who created Climatebites.org. Tom encouraged me to write for the website, which I started doing in October 2011. Tom pushed me to attend the American Geophysical Union (AGU) Fall Meeting in San Francisco in December 2011. That was a life changing experience for me to hear lectures and meet top Ph.D climate scientists like James Hansen, Michael Mann, Richard Somerville, Benjamin Santer, and Richard Alley. I also got to meet top climate academics and communicators like science historian Dr. Naomi Oreskes, John Cook of Skeptical Science, Peter Sinclair of Climate Denial Crock of the Week, Scott Mandia, Susan Hassol of Climate Communication, and so many others.
At our winter 2011-12 our St. Louis Climate Reality Meet Up monthly meetings, Carol Braford from Citizens' Climate Lobby (CCL) kept showing up. She was very persistent with inviting me to attend a CCL monthly meeting. Out of curiosity, I attend her meeting in April 2012 and immediately became involved CCL. I eventually became the co-leader of the St. Louis CCL group, co-coordinator for Missouri CCL, a guest breakout session speaker at their June 2017 International Conference in Washington D.C, and the lead presenter for the 2017 Oregon Stewardship Tour.
Since 2007, fellow Crater Lake ranger Amelia Bruno suggested I get trained by Al Gore, since he led trainings on giving climate change talks. In August 2011, I searched the internet and found former Vice President Al Gore's group, The Climate Reality Project. They did a feature on their website on Climate Reality Leader Carolyn Treadway, from Normal, Illinois. I then googled her, got an e-mail address and phone number for her business. I called her and sent an e-mail trying to reach out to her.
Carolyn and I did chat by phone and I expressed my eagerness to be a Climate Reality Leader.  Carolyn then generously contacted the Climate Reality Project to put in a good word for me to be trained as a Climate Reality Leader. At the time, there was no upcoming trainings in 2011, but Carolyn helped put me on the radar for the organization. Thanks to Carolyn, and other Climate Leaders like Dr. Peter Joseph, Brian Bozek, I was able to attend my first Climate Reality Training in San Francisco in August 2012.
I do know from going down this path and having so many people help me that mythology expert Joseph Campbell was correct. He observed:
"When you are on the right path, invisible hands will come to your aid."
Only these hands, were never invisible. They were all very visible. I am very appreciative of all of them and many others who encouraged me.
Looking for a climate mentor
Climate Reality Project assigned Penny Mahon to be my mentor and for 8 others at the Climate Reality Training at their August 2012 San Francisco training. I really liked Penny a lot. Very kind, gentle, a great listener, always very positive, with big warm smile. Even more, her daughter Maully Mahon, in her 20s, was at our table to be mentored by Penny. That was a great sign that she had positively influenced her daughter to attend. Even more, Maully was looking very pregnant at that time and eager to be a mom. Thus, there was a good chance there will be 3 generations of Climate Leaders in this family.
Penny did the most important thing that a Climate Reality Mentor could do: she made me and all of her other mentees feel very welcome and part of the community during the training. With Penny's positive and warm personality, this appeared to be very natural for her. It was not a show or an act. Penny is a librarian in Prairie Village, Kansas. I have no doubt that if you walked into her public library, you would get the same exact welcoming treatment. I always tried to emulate Penny's welcoming and friendly style when I was then a mentor for 5 Climate Reality Training from 2013 to 2017 and hopefully more in the future. I will always be grateful for her.
Penny and I are still friends, but I did not seek her out much as a mentor after the training. I was very busy with my summer park ranger job, Toastmasters, Citizens' Climate Lobby and giving joint Climate Reality talks with Larry Lazar. Plus, distance kept me from staying in contact with her. She also seemed to be very busy with her library job and being a new grandmother. She was the best mentor she could be for me, but I was searching for something deeper.
I contacted Climate Reality Project to see if I could have an additional mentor to help take me to the next level as a climate change organizer, writer, speaker, and leader. However, Climate Reality Project wanted me to stick with Penny, my original mentor. I understood their rational, but I was still longing for a mentor. I longed for a teacher to help me be more effective and feel more fulfilled with my climate change passion. I was going to have to keep searching.
Looking for a mentor within Citizens Climate Lobby
As soon as I became involved with Citizens' Climate Lobby in May 2012, I met lots of highly focused people that I wanted to be around, get to know and learn from them. On that May 2012 conference call, Executive Director Mark Reynolds started the call quoting from Dr. Peter Joseph, the group leader from Marin, CA.
This amazed me because I had Peter met in San Francisco just 5 month before at a party while I was attending the AGU Fall Meeting. We just happened to attend a Union of Concerned Scientists party and we struck up a conversation. Peter mentioned that he was a Climate Reality Leader, trained by Al Gore. I knew I wanted to be a Climate Reality Leader also so I exchanged business cards with him and I made sure to keep in touch.
Mark Reynolds began this call with this Peter Joseph quote: "Action is the antidote for despair."
I knew then that Citizens' Climate Lobby was the climate organization I had been seeking my whole life. I immediately tried to make that Peter Joseph quote into a climate bite. As I was writing that climate writing for Climatebites.org, I found on the internet that Joan Baez was cited for that quote. I then contacted Peter to ask if it was him or Joan Baez that originated the quote. Peter then laughed and responded: "I probably gave Joan that quote."
A couple years later, I asked Peter Joseph if he could mentor me since he was so deeply involved with CCL and Climate Reality, but he was just too busy and not interested. I encountered that same reaction a lot over the years from friends and people I really admired within CCL: just too busy and not really interested in mentoring me. I never gave up in asking folks. I still want to be much more effective as a climate leader, organizer, writer, and public speaker. I have taught myself a lot by trial and error and I have met so many supportive people over the years. Yet, I still felt like I was missing a teacher or mentor to help me reach a higher level.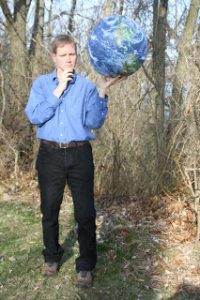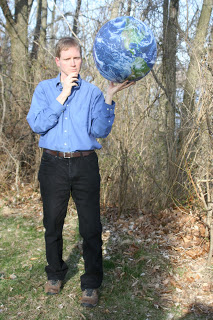 My frustrations trying to find a mentor or teacher in 2017 
In 2017, I did have so many personal breakthroughs. In January, over 100 people attended a St. Louis Climate Reality Meet Up even I organized to listen to Citizens' Climate Lobby volunteer Jay Butera. He talked to us how he orchestrated the House of Representatives bipartisan Climate Solutions Caucus. I traveled back to Missouri to give climate change talks in Kirksville and Jefferson City. Climate Reality invited me to be a guest speaker at a break out session at their June Bellevue Training and for their day of action at their March Denver Training. Citizens' Climate Lobby allowed me to be a guest speaker for a breakout session at their June international conference in Washington D.C. I was on the road for 12 days in October as the lead presenter for the CCL Oregon Stewardship Tour.
Yet, I have still struck out trying to find someone to mentor me. I did blog about this earlier this year, To be effective, do mentor folks seeking your advice for climate action. I guess you could say it is becoming a re-occuring theme for me.
In that blog, I shared one example how I approached a successful author and organizer on climate change and other social justice issues. The author and organizer that I approached was Sam Daley-Harris. He is the founder of the anti-poverty organization RESULTS. He wrote a very inspiring book for organizers, Reclaiming Our Democracy, Healing the Break Between People and Government. I e-mailed him last spring to asked if he could advise me more sometime as a mentor. I shared, "I really do want to take advantage of this life opportunity to do all I can to make a difference on climate change."
Sam's response was a bit of a letdown. "It'll be hard for me to take on one-on-one time. Just moving beyond your comfort zone with (climate) coaching should do the trick. If you want to organize a one or two session book group by Skype on (my book) just let me know."
I then recounted another example that is just too painful to rehash here. I could share other stories how I have been kept at bay by people in the climate movement I really admire.
I do keep pressing forward and view setbacks and letdowns as temporary events.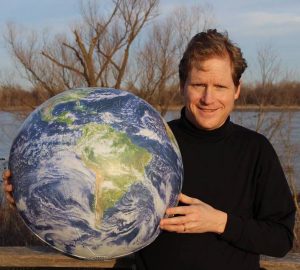 The vital importance of being a mentor
In that same April 2017 blog, I relayed how astrophysicist and renowned science communicator, Dr. Carl Sagan befriended a young teenage Neil deGrasse Tyson. Carl Sagan briefly helped Neil deGrasse Tyson in such a way that it made an impression for Neil for a lifetime.
This is how Dr. Neil deGrass Tyson summed up the experience:

"I already knew I wanted to become a scientist, but that afternoon I learned from Carl the kind of person I wanted to become. He reached out to me and to countless others. Inspiring so many of us to study, teach, and do science. Science is a cooperative enterprise, spanning the generations."
The life lesson for him:
"To this day I have this duty to respond to students who are inquiring about the universe as a career path, to respond to them in the way that Carl Sagan had responded to me."
 As much as I can, I really do try to make myself available for others who do seek me out for advice and knowledge. I always think of it as a deep honor and a high priority for students and young adults to come to me needing quotes and stories for their school projects or just advice.
I have not been perfect, but I really do try to strive and make a conscious effort to be there for those seeking my help.
Over the past 5 years, I had the privilege to be a Climate Reality mentor at 5 trainings, mentoring over 70 people. I did my best to be as welcoming and helpful as Penny to my mentees during the trainings. Afterwards, I made sure they had my contact information they could call or e-mail me anytime. Over time, some people that I trained ended up as amazing climate leaders and organizers on their own. They did not seem to need my mentoring. Others, just dropped out from acting on climate change because of work or life. That is still good because hopefully the training and my mentoring still had a positive impression on them somehow.
My hope in the blog is that it will speak to others in the climate movement to please be available to those seeking you out as a mentor or for advice. Don't blow people off.
You may think I have taking many actions on climate change and I did not really need a mentor. I did so much without one. However, it still hurts deeply when people brush me off because I was sincerely seeking their help.
If we are going to be successful at reducing the threat of climate change, we must reduce our carbon emissions down to zero in this century and even draw it out of the atmosphere. Just as important: we need to groom and inspire present and future leaders who will guide us to achieve this. If they need your help, find ways to be there.
If you don't have time to help them or don't think you can be helpful, be honest. Even more, suggest someone who can help them. Be a matchmaker for a potential mentor and someone who wants to be mentored. Be on the lookout for students seeking teachers and teachers seeking students to help.
An old Zen Proverb says: "When the student is ready, the teacher will appear."
My proverb: 'When the student is ready, do what you can to help that student find that teacher.'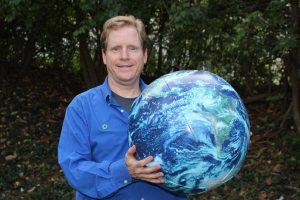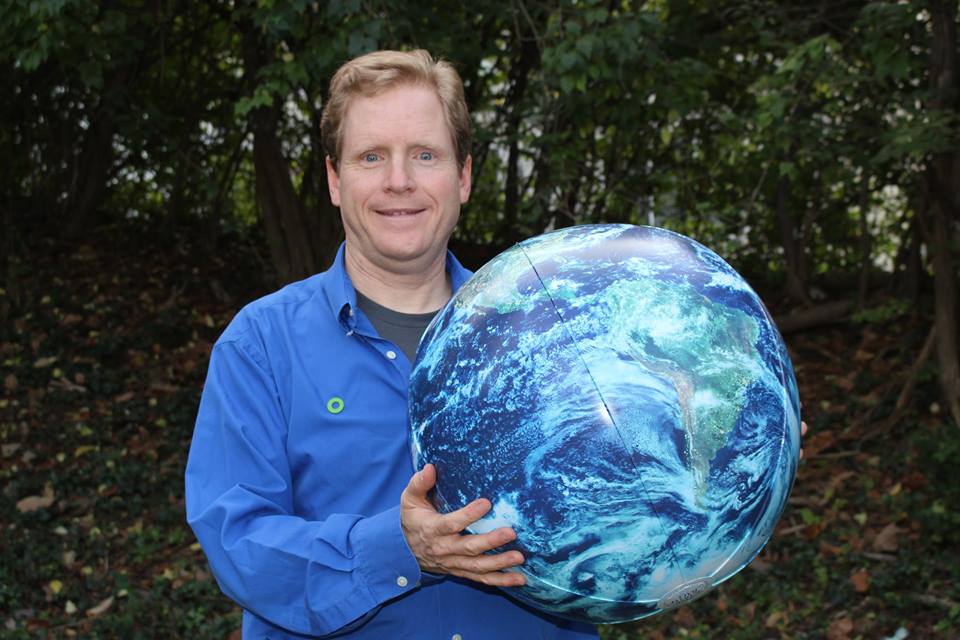 How you can help me find a mentor
If you are reading this and don't think you can mentor me, no problem. Please keep your eyes and ears open to someone you think can.
If you think I have done great without a mentor and I still don't need one, that is your opinion. You can still be supportive and helpful. Just don't downplay my longing to find a mentor to be the most effective climate organizer, writer, public speaker, and leader that I can be.
If you think you can mentor me, e-mail me at b.green.ettling@gmail.com.
This is where I need help from a mentor or teacher:
1. This is my life's calling to work full time on climate change. Unfortunately, it does not pay the bills or provide for a stable lifestyle. How can I find a way to get paid following this calling?
2. Should I set up my own foundation so I can pursue my passion?
3. Is there a way to pursue my passion within a climate organization or should I strike out on my own?
4. I have written a lot of blogs and for others websites over the years. Is there a way to turn my writings into a published book where I could get some royalties?
5. If it is better for me to go my own way with my own organization or foundation, do you have advice on fundraising?
6. I am starting to get requests to travel outside of my home in Portland to speak. How can I get paid for doing that?
7. Should I go to graduate school to further my education as a climate change organizer? 
If you don't any answers to these questions, I won't hold it against you. Please share this with someone who might. Sometimes in life when we don't know what to say to another person, we start advising them for not knowing what else to say. I am certainly guilty of that myself if you know me. Before rushing to automatically respond, just think about the best way you might be able to help me before responding. I will take prayers too!
For effective climate action, help and mentor others looking to act on climate 
There was a reason why John Lennon wrote the song Help! at the height of the Beatlemania. As he talked about in interviews years later, he was crying out for help. The stress and fame of the Beatles, especially on tour, was getting to be to much for him.
I am crying out for help in this blog also. Not just for me. I want to cry out also for others really looking to make a difference on climate change, but they don't know how to do it. They are scared of the nasty consequences that climate change could bring and happening now. Therefore, they do want to act now. Do take these folks seriously. I worry that in the climate movement we focus sometimes too much on climate deniers, the fossil fuel industry and our own feelings of helplessness and despair. Yet, we could be ignoring people who are saying: 'Sign me up! What can I do? How can i be part of the solution?'
Please be open to help those people be effective.
When thinking about climate change, I am reminded of Dr. Martin Luther King, Jr talking about the "The fierce urgency of now."
In a speech delivered by Dr. Martin Luther King, Jr, on April 4, 1967, at Riverside Church in New York City, he said:
"We are now faced with the fact that tomorrow is today. We are confronted with the fierce urgency of now. In this unfolding conundrum of life and history there is such a thing as being too late. Procrastination is still the thief of time. Life often leaves us standing bare, naked and dejected with a lost opportunity. The 'tide in the affairs of men' does not remain at the flood; it ebbs. We may cry out deperately for time to pause in her passage, but time is deaf to every plea and rushes on. Over the bleached bones and jumbled residue of numerous civilizations are written the pathetic words: "Too late." There is an invisible book of life that faithfully records our vigilance or our neglect."
Like the young blonde female college student asking Malcom X, "What can I do to help?"
Don't ignore her.
When people, including me, ask: 'What can I do to help reduce the threat of climate change?', be ready for an answer, support, and be that mentor. If you don't have an answer, that's ok. Do what you can to help them find that mentor.
Thank you for reading this.