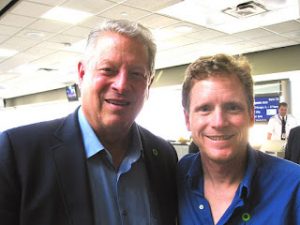 Former Vice President Al Gore 
At the May 2015 Climate Realty Training in Cedar Rapids, Iowa, I shook hands with Al Gore and got my picture with him. Even more, I got to ask him an important question that I blogged about: Asking Al Gore directly how to respond to his critics.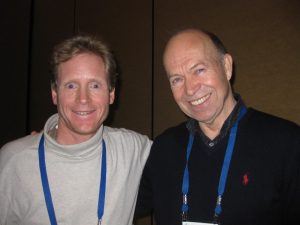 NASA Climate Scientist Dr. James Hansen (retired) 
I met Dr. Hansen after his lecture at the 2011 American Geophysical Union (AGU) Conference in San Francisco. He is the former Director of the NASA Goddard Institute for Space Studies. He wrote a 2009 climate change book, Storms of My Grandchildren. He testified before Congress on climate change as far back as the 1980s.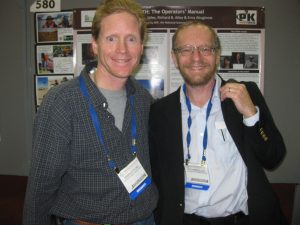 Climate Scientist Dr. Richard Alley
I met Dr. Alley at AGU in San Francisco in 2011. He is a Professor of Geosciences at Penn State University. He is known for his research of glaciology and ice sheets. He hosted the 2012 PBS documentary, Earth: The Operator's Manual and wrote a 2011 book with the same title.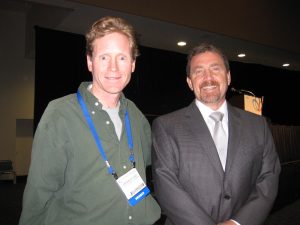 Climate scientist Dr. Benjamin J. Santer 
I met Dr. Santer at AGU in San Francisco in 2011. He is an atmospheric scientist at Lawrence Livermore National Laboratory. He was the lead author of Chapter 8 of the 1995 Report by the Intergovernmental Panel on Climate Change which gave the historic conclusion of a "discernible human influence" on Earth's climate.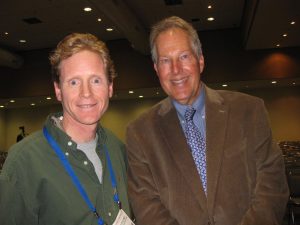 Climate scientist Dr. Richard Somerville 
I met Dr. Somerville at AGU in San Francisco in 2011. He is Distinguished Professor Emeritus and Research Professor at Scripps Institution of Oceanography at University of California, San Diego. He is Science Director of Climate Communication, collaborating with Susan J. Hassol, Director of the website, which reports on the latest information on climate science communication and outreach.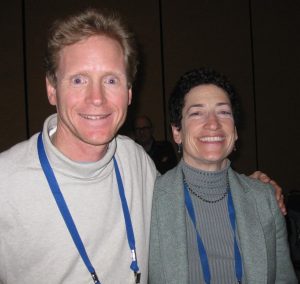 Science Historian Dr. Naomi Oreskes 
I met Dr. Oreskes at AGU in San Francisco in 2011. She is Professor of the History of Science and Affiliated Professor of Earth and Planetary Sciences at Harvard University. In 2010, she co-authored the book Merchants of Doubt with Erik M. Conway, which inspired 2015 film documentary by the same title. It showed a small group of contrarian scientists spreading doubt and confusion after a scientific consensus had been reached on the climate change and other scientific issues.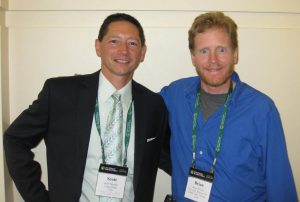 Professor Scott Mandia 
I met Prof. Mandia at AGU in 2011 and the 2012 Climate Reality Training in San Francisco. He Professor of Earth and Space Sciences and Assistant Chair of the Physical Sciences Department at Suffolk County Community College, Long Island, New York. He is founder of the Climate Science Rapid Response Team, which helps "matchmake" media and lawmakers looking for quick accurate climate change info to available climate scientists.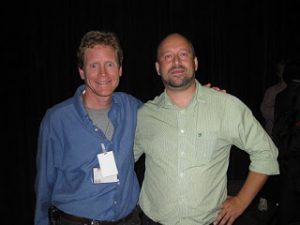 Climate Scientist Dr. Gavin Schmidt
I met Dr. Schmidt when he presented at the NASA & National Park Service Earth to Sky Conference V: Communicating Climate Change in Washington, D.C in September 2011.He is a climate scientist and Director at the NASA Goddard Institute for space studies. He is also a cofounder and contributing editor of Realclimate.org.  He the author of the 2009 book: Climate Change: Picturing the Science.