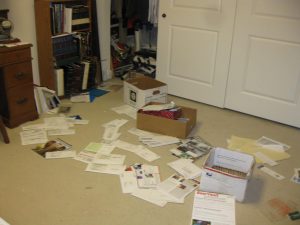 Around Earth Day 25 years ago, a co-worker at Crater Lake National park joked, "People talk about 'Saving the Earth.' Yeah, Yeah. 'Save the Earth'? First, I need to clean up my very messy room and that is not happening anytime soon."
As a climate organizer and advocate, I grimaced. I did not find it funny because I do I struggle with clutter. I find it hard to throw away any papers or articles, especially as it relates to climate change, conservation, stewardship, caring for nature, etc. 27 years ago when it was first published, I bought a copy of 50 Simple Things You Can Do to Save the Earth. However, I found the book to be very dry and uninspiring, so I tucked it away on the book shelf.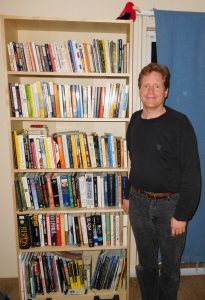 Years later, this was followed by books such as One Makes the Difference by Julia Butterfly Hill, Living a Life that Matters by Rabbi Harold S. Kushner, The 7 Habits of Highly Effective People by Stephen R. Covey, Do What You Are by Paul D. Tieger & Barbara Barron, What Should I Do With My Life by Po Bronson, Attitude: Your Most Priceless Possession by Elwood N. Chapman, If Life is a Game, These are the Rules by Dr. Chérie Carter-Scott, Don't Sweat the Small Stuff by Dr. Richard Calson, You Are What You Think by Doug Hooper, The Seven Spiritual Laws of Success by Deepak Chopra, The Road Less Traveled by M. Scott Peck, etc.etc. Some of these books had a huge impact on me. Others, I never cracked the cover.
On top of this, I have saved magazine and newspaper articles about climate change, conservation, saving the earth, living a fulfilling life, and even how to get rid of clutter. I also have a backpack full of inspirational quotes for self improvement and saving nature. Thank goodness I had to move twice a year as a seasonal park ranger. It forced me to pitch, I mean recycle because I am very serious about that! Otherwise, I would have so much more books, magazines, notebooks, and papers.
All of this stuff, can be a drag to look at and a time consumer when I periodically have to throw things away. Plus, I easily get distracted by the slips of paper and books around me. Look shiny objects! Who knows what ailment I have. Attention Deficit Hyperactivity Disorder (ADHD)? Maybe. I have been too distracted to find out. Ha!
I do know I would have been a much more effective climate change organizer and advocate without it. Don't get me wrong. I have accomplished much. I have given over 150 climate change talks to various groups over the past 6 years as a park ranger, Toastmaster, Climate Reality Leader, teaching continuing adult education climate change classes at St. Louis Community College, and a volunteer lobbyist for Citizens' Climate Lobby. Newspapers in Oregon and St. Louis, Missouri have published almost 20 opinion editorials I wrote over the past four years. Plus, I created short goofy YouTube videos with my family that landed me a spot on Comedy Central's Tosh.o August 2, 2016 playing the Climate Change Comedian.

Who knows though how much more I could have accomplished if I was organized. Who knows how much further along I would be in a paid career as a climate change organizer without my disorganization. The disorganization speaks to a larger issue though: a lack of confidence in myself.
In the end, I have to face up to the fact that I have been my biggest enemy as I organize to reduce the threat of climate change. I cannot blame anyone but myself for my circumstances. My life is what I have made of it. It has been very good to me, but I could be doing better.
Country singer Garth Brooks observed, "The greatest conflicts are not between two people but between one person and himself." 
Thus, I have to take my life to the next level. As I wrote and tacked on my my closet wall when I was a teenager: I am the master of my destiny.

I write this blog to challenge myself to take my life to the next level. I intend to be a full time, year round climate change organizer and lobbyist. I must take the steps to make this happen. I must do all I can, within my abilities, to reduce the threat of climate change. I have to change.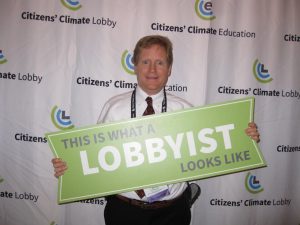 I hope others reading this will challenge themselves to take their life up to the next level to be more effective on reducing the threat of climate change. I hope I can inspire them on this journey with my internal struggle.
It troubles me all of the blame game that people do who are alarmed about climate change. They want to blame the Koch Brothers, fossil fuel industry, the election of Donald Trump as President, China, U.S.A, climate deniers, over population, greed, politics, politicians, Republicans, moderates, compromising liberals and moderates, capitalism, scientists as poor communicators, the media, society, meat eaters, etc. for why climate change is a serious threat now.  Yes, believe me, each of these groups is culpable for the situation we face with climate change. Yes, I admit have felt frustrated with each of these groups.
However, they are not 100% to blame. Each and everyone of us has played a role in the unprecedented 43% rise of carbon dioxide and the Earth's temperature increasing 1.7 degrees Fahrenheit since 1880. Unless you are an indigenous who spent his or her whole life living sustainably off the land, all of us play a responsibility for climate change.
As Patrick Gonzalez, climate scientist for the National Park Service, advises,
"A million small things got us into this climate crisis, and millions of actions will get us out of it."
NASA scientist Robert Cahalan likes to say, "The fact that humans are causing climate change is good news. That means we can do something about it."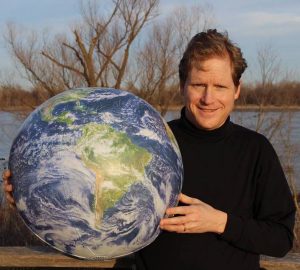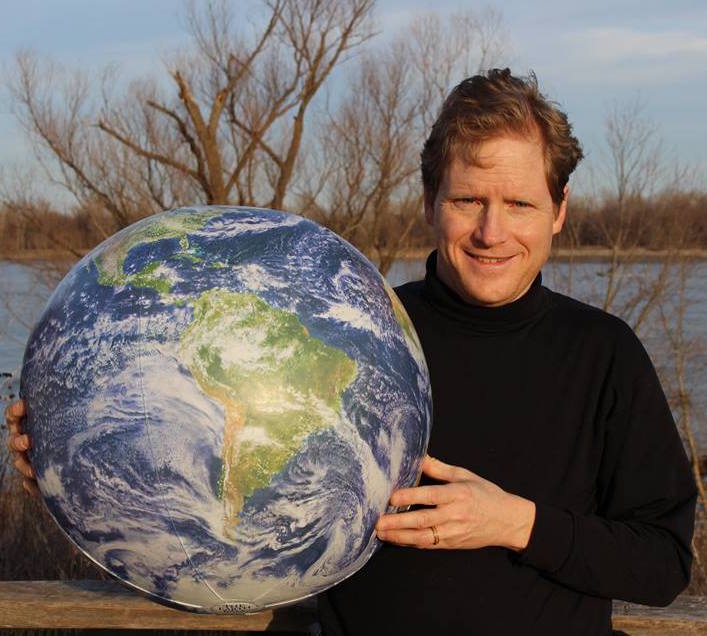 The key is taking action, which is scary for many of us. I struggle with whether my actions have been and are significant. I struggle with the thought if people will really listen to me and be inspired to change. I struggle with the fear of push back from climate contrarians who reject the science or climate pessimists who want to shout out how it is too late. I know if I struggle with these thoughts, others must doubt their abilities.
My backpack full of pieces of paper containing quotes still keeps me going. Hopefully, can inspire you.
1. We are more powerful, vital and influential to the world than we think we are.
As author Marianne Williamson wrote in her book A Return to Love, in a quote that was widely mis-attributed to Nelson Mandela, she affirmed:
"Our deepest fear is not that we are inadequate. Our deepest fear is that we are powerful beyond measure. It is our light, not our darkness that most frightens us. We ask ourselves, Who am I to be brilliant, gorgeous, talented, fabulous? Actually, who are you not to be? You are a child of God. Your playing small does not serve the world. There is nothing enlightened about shrinking so that other people won't feel insecure around you. We are all meant to shine, as children do. We were born to make manifest the glory of God that is within us. It's not just in some of us; it's in everyone. And as we let our own light shine, we unconsciously give other people permission to do the same. As we are liberated from our own fear, our presence automatically liberates others."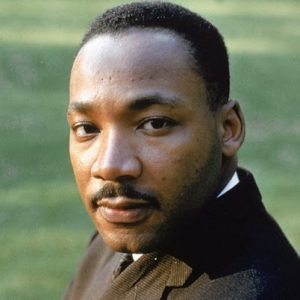 Martin Luther King, Jr believed:
"Everybody can be great. Because anybody can serve. You don't have to have a college degree to serve. You don't have to make your subject and your verb agree to serve. You don't have to know about Plato and Aristotle to serve. You don't have to know about Einstein's theory of relativity to serve. You don't have know the second theory of thermodynamics in physics to serve. You only need a heart full of grace. A soul generated by love." 
You matter. Don't let anyone ever tell you otherwise.
When I felt down years ago, a friend gave me this inspiring quote:
"You are a child of the universe no less than the trees and the stars; You have a right to be here." – the poem Desiderata by American writer Max Ehrmann.
2. Find opportunities from the disorganization, clutter and setbacks.
Albert Einstein said:
"One: Out of clutter, find simplicity.
Two, from discord, find harmony.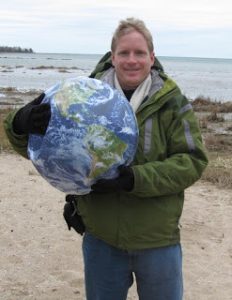 Three, in the middle of difficulty lies opportunity."
If you can, find ways act and rise above setbacks.
In this quote from Albert Camus:
"In the midst of winter, I found there was, within me, an invincible summer.
And that makes me happy. For it says that no matter how hard the world pushes against me, within me, there's something stronger – something better, pushing right back."
3. Do take control of your thoughts and don't let your thoughts, small stuff and distractions distract you.
Author Steve Chandler wrote in his book Reinventing Yourself: How to Become the Person You've Always Wanted to Be:
"Preoccupation is the enemy of all achievement."
Another friend gave me this unknown quote years ago:
"If you control your mind, it is your best friend. If your mind controls you, it's your worst enemy." 
4. To be effective on issues like climate change, it will involve transforming yourself.
Jackie Kendall, Executive Director of the Midwest Academy stated:
"Whenever changes occur for the better (with society), it is fundamentally because people have taken charge of their own lives, transforming society as well as themselves."
American psychologist Abraham Maslow reflected:
"You will either step forward into growth or step backward into safety. To live to our fullest potential, we must be willing to risk making choices based on who we might become, rather than staying safe in who we are."

5. To reduce the threat of climate change it will ultimately be up to you. 
We can talk all we want about how society and humanity must change to reduce the worst threats of climate change, but it really does start with you and me.
I once heard Florida nature photographer, Clyde Butcher say,
"So many of us don't realize that we are the government. I like to call it 'the God of they,' as in, 'Oh, they'll fix it.' No, it's up to us."
Dr. Richard Carlson, author of Don't Sweat the Small Stuff, wrote:
"In reality, you vote with your actions, not your words."
One of the most inspiration songs I ever heard that really spoke to me was the 1987 Michael Jackson song Man In the Mirror. In the chorus, he sang: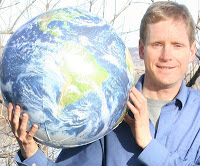 "I'm starting with the man in the mirror
I'm asking him to change his ways
And no message could have been any clearer
If you want to make the world a better place
Take a look at yourself, and then make a change."
As a young adult, I really enjoyed listening to the recordings of motivational speaker Zig Ziglar. At the close of one his talks, he recited:
"God said to build a better world.
And I said, 'How?
The world is such a dark and lonely place 
And I am so young and useless
There is nothing I can do.'
And God said in all of his wisdom,
'Just build a better you." 
So you then ask, what can one do to reduce the threat of climate change?
There are so many actions. First, do a home energy audit if you can.
Use public transportation when it is possible. Plant trees. Eat local and organic.
Buy less meat and lower on the food chain. Invest in a more fuel efficient car and home appliances.
Ask your local college or university, pension funds and your investment broker to divest from fossil fuels. Join Bill McKibben's 350.org, which is leading the campaign for fossil fuel divestment. Get involved with Sierra Club's Beyond Coal Campaign to force local utilities to retire old polluting coal plants and replace it with clean energy. Pay extra on your utility bill to use clean energy.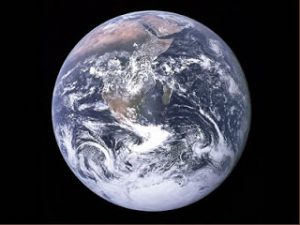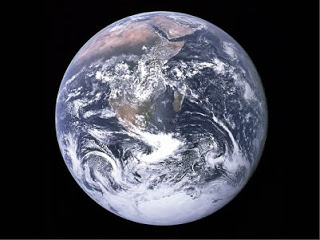 Be an informed climate voter and vote in elections. Regularly contact your member of Congress by calling their D.C. office, writing letters to their District Office and e-mailing to tell them that you care deeply about climate change and urge them to act. Get involved with Citizens' Climate Lobby (CCL) and ask your member of Congress to support CCL's carbon fee & dividend proposal.
Write letters to the editor and opinion editorials in your local newspaper to inform that you that you care about climate change and now is the time to act.
Become trained to become a Climate Reality Leader and give climate change presentations in your community. The next training will be held June 27-29, 2017 in Bellevue, Washington, just outside of Seattle. Apply now. The application deadline is May 23rd.
Again, reducing the threat of climate change starts by taking action.
As I like to say,
"Each and everyone of us can change the world.
We do this by the way we vote, the products we buy,
and the attitudes we share with each other."
Even more, "Think Globally, Act Daily."
It is time for me to clean up my own clutter and get personally organized as I reflect on Earth Day.
Happy Earth Day to you!