Monday November 4th, I joined over 100 Sierra Club volunteers and staff to give a 3 minute testimony at a EPA listening session in Lexena, KS.  The EPA held this listening session at their office in Lexena and 10 other locations across the United States EPA to seek input from the public about the best approaches to reducing carbon pollution from existing power plants.  Here is more information about these listening sessions: EPA Carbon Pollution Listening Session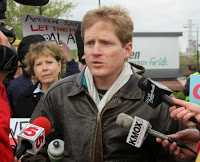 For my testimony, I urged the EPA reduce carbon pollution from existing power plants to reduce the threatof climate change for my nieces and nephews.  I also focused on how living close to the Meramec Coal Power Plant in south St. Louis County could be having a negative impact on my dad's health.
Here is what I said to the EPA and this is also the written comments I submitted to the EPA:
LEXENA EPA PUBLIC LISTENING SPEECH
"My name is Brian Ettling.  I am a lifelong native resident of south St. Louis County, Missouri and a 1992 William Jewell College graduate, which is located in the Kansas City area.
Thank you for allowing me to express my support to you to reduce carbon pollution from existing power plants.  We appreciate this event to listen to our input.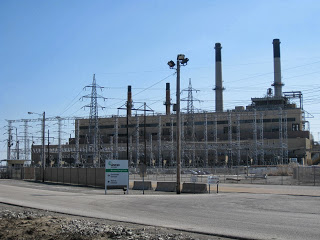 Photo: Meramec Power Plant by Brian Ettling
Let me tell you what happens when we do not regulate power plant pollution.  My family lived less than 4 miles from the Meramec Coal Power Plant for the past 36 years in south St. Louis County.  Unfortunately, the air pollution released from the Meramec power plant is not scrubbed or regulated for carbon and other pollutants, such mercury or sulfur dioxide, a leading cause of respiratory illnesses.
So what, Brian? Why should I care?
This SO2 plume from the Meramec coal power plant is a dangerous health threat to you and your family.  In June 2012, an Environmental Integrity Project report concluded, "Sulfur dioxide pollution causes asthma attacks, severe respiratory problems, lung disease, and heart complications."
Even worse, this report, authored by Boston University School of Public Health professor, Dr. Jonathan Levy, states that the Meramec power plant causes upwards of 1,000 asthma attacks and 57 to 110 premature deaths each year.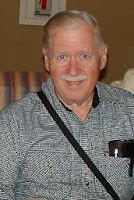 My dad, LeRoy Ettling
This past winter, my dad was diagnosed with cancer below his kidney. The doctor asked if my dad was a smoker.  My dad never smoked in his life.  Now my dad is going through cancer treatments with chemotherapy.   I deeply worry the air pollution emitted from the Meramec power plant contributed to his illness.
Even worse, I am worried for my nieces and nephews about the carbon pollution coming from the unregulated Meramec Coal Plant and all the other fossil fuel power plants in the United States.
Scientists have known for over 100 years that burning fossil fuels, especially from power plants, is warming our planet's atmosphere and triggering a potentially dangerous climate change.
For the past 21 years, I worked as a park ranger in our national parks.  I have personally witnessed faster sea level rise in Everglades National Park, Florida and a decreasing snow pack in Crater Lake National Park, Oregon.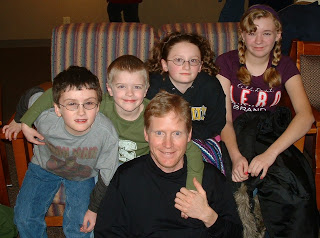 Photo of Brian Ettling with his nieces & nephews
With the evidence I have witnessed in the national parks, I am very worried what the future holds for my nieces and nephews with climate change.  Scientists warn us that we must act fast to reduce the threat of climate change.   Otherwise, our children could carry the burden of more severe droughts, floods, food shortages, mosquito borne diseases, runaway sea level rise, etc.
To stabilize our global climate for my nieces and nephews, we support you, EPA, to eliminate all the pollution coming from our power plants, especially carbon dioxide.
Thank you for hosting this event today so I can honor my dad."
If you want to submit written comments to the EPA, you can contact do this at carbonpollutioninput@epa.gov
For your children, grandchildren, and family, I hope you will also submit comments to the EPA to show support for their upcoming efforts to regulate carbon pollution to reduce the threat of climate change.
Thank You!
Brian Ettling